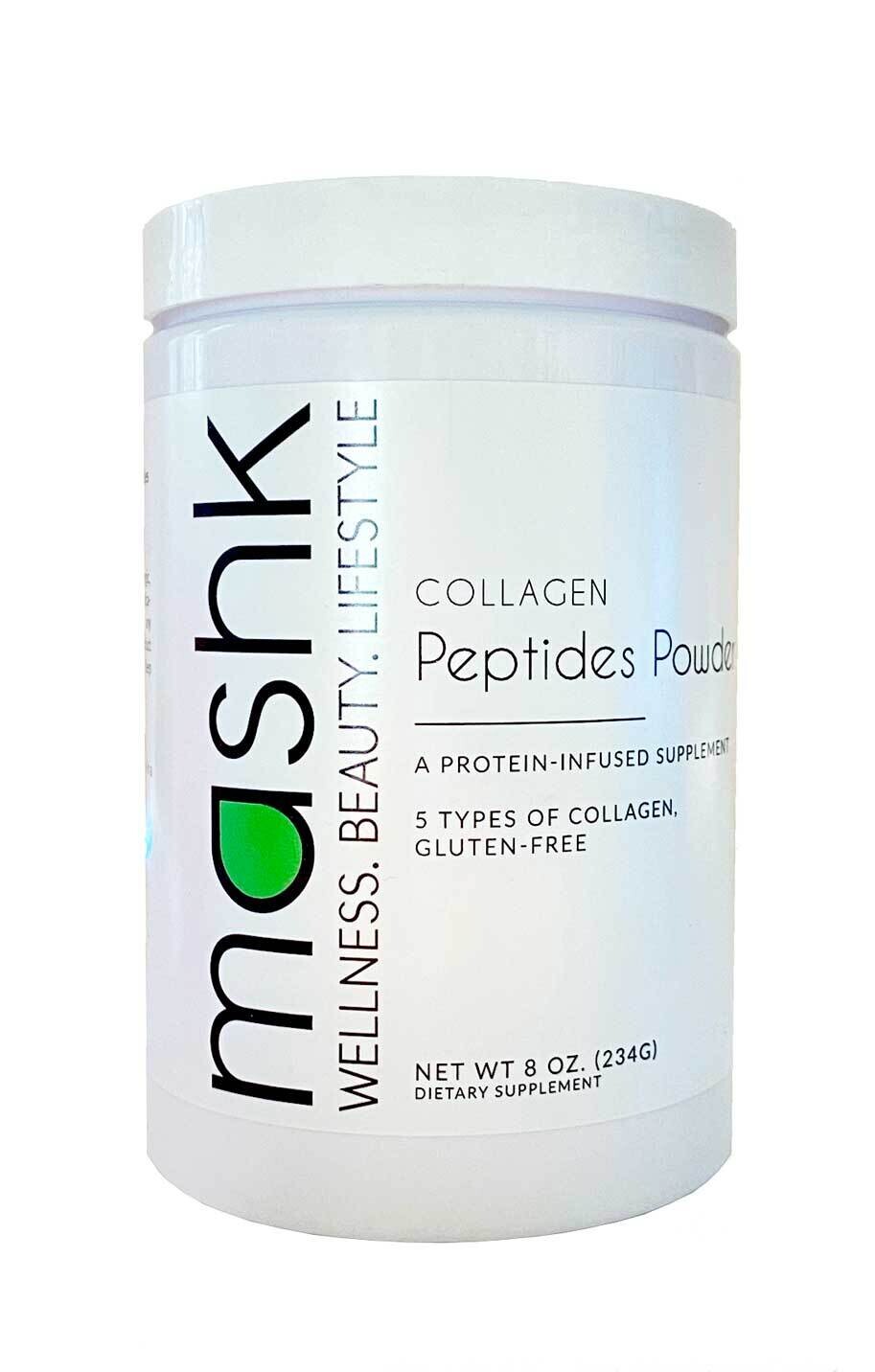 COLLAGEN PEPTIDES
SKU 00028
Product Details
Mashk

Collagen Peptides Powder

is formulated to support healthy skin, hair, nails, bones and maintain a healthy weight. It is a flavorless, easy-to-mix powder.
Made from 4 types of food sources, helps support 5 collagen types to promote overall beauty. It's hydrolyzed for better absorption and soluble in hot or cold liquids.
Easily stir it into your favorite beverages, add to your daily smoothie, or mix into soups, sauces, or oatmeal.
DIRECTIONS:
Add 1 scoop of Collagen Peptides Powder into liquids (hot or cold) or soft foods once daily.



Non-GMO
Gluten-free
From grass-fed cows
Cage-free chicken
Kosher, North Atlantic whitefish. (not vegan)
Save this product for later