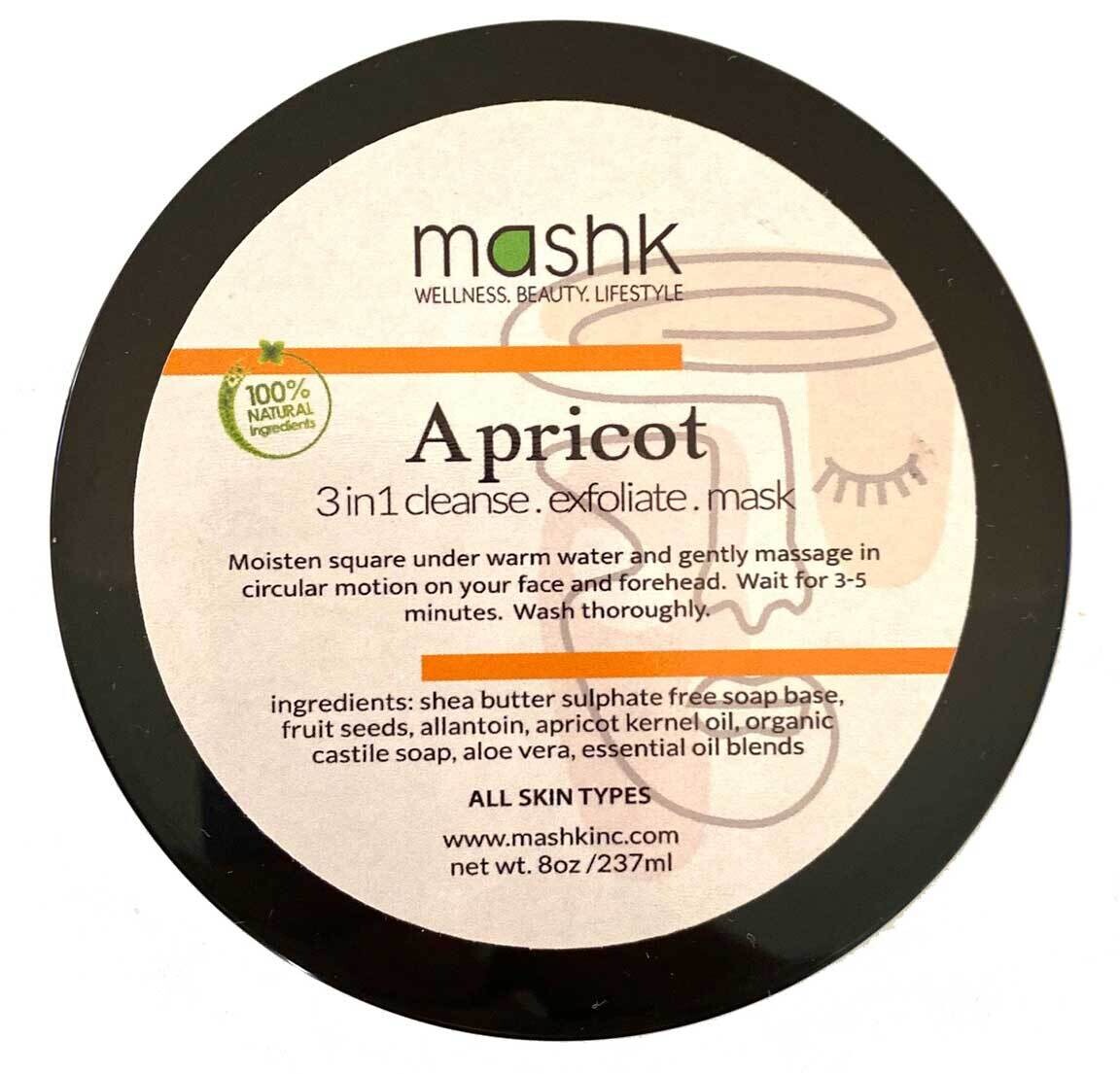 3in1 Facial Soaps
TMSPRS
Product Details
Mashk 3in1 Facial Soaps are designed to CLEANSE, EXFOLIATE & MASK
These pure hand-made Facial soaps are Paraben-free & Sulfate free, infused with natural fruit seeds to cleanse, exfoliate, hydrate & restore natural glow back into your skin.
Designed for All skin types. These miracle natural facial soaps deeply penetrate in to the skin removing impurities, get rid of dirt, makeup, minimize pores, controls T-Zone, shine, leaving skin with subtle, flawless look. The smell? Mild & Absolutely fantastic!
They come in 8 exotic flavors.
Special Note: Charcoal soaps are excellent for Acne prone skin type, also too can be used on any skin type once or twice a week as a detox.
CAUTION:
⬛️ Super easy & fun to travel with (Toss 3 favorite flavors in your purse It'll cover you for a month)
🟪 Saves you tons of money & time
🟨 Good for any age & any skin type
🟥 All natural ingredients
🟩 3 products in 1
🟧 8 flavors to choose from
INGREDIENTS
SLS free Shea butter soap, Castile soap, allantoin, sweet almond oil, vitamin E, fruit seeds, and 100% pure essential oil blend.
Remove eye make-up with your choice of remover

Hold square under warm water to activate ingredients
Wet skin and start massaging in a circular motion
Using both fingers massage further and wait for 3-4 minutes
Wash thoroughly and follow with Mashk Anti-Aging Serum and your favorite Day or Night Moisturizer.
Save this product for later