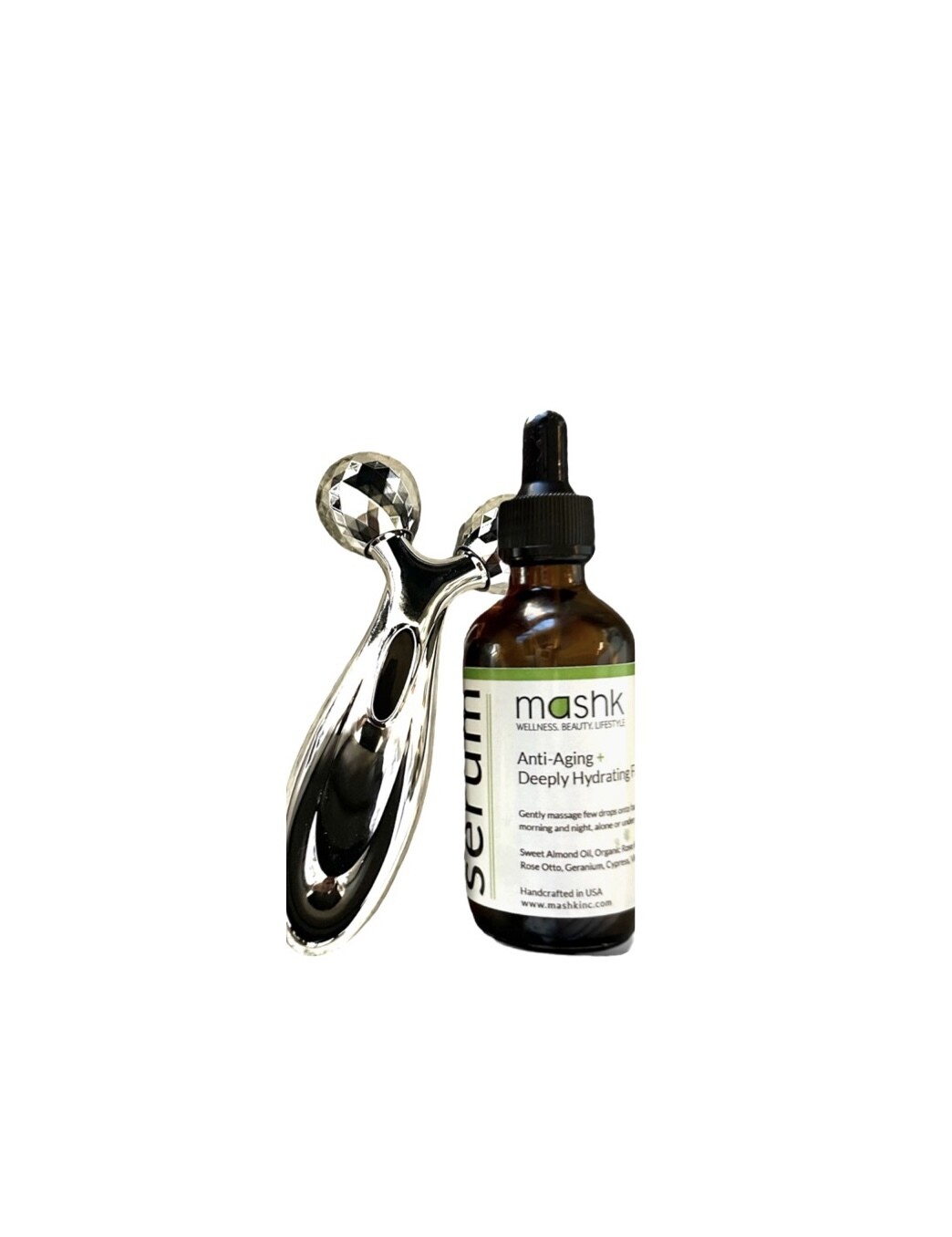 360 Roller + Deeply Hydrating Facial Serum
00071
Product Details
Facial rollers have become important part of our daily skincare routine.
While using a face roller may feel good against your skin, it may also provide the following benefits:

Improves circulation
Improves lymphatic flow and drainage.
Improves blood flow.
Reduces puffiness.
Reduces inflammation.
Tightens skin
Cools and soothes skin.
Provides relaxation.
Reduces stress.
Distributes skincare ingredients more evenly.
Save this product for later